•
Can anyone be buried in the New Cemetery?

The cemetery is non-sectarian and welcomes those of all races, religions,

and other affiliations.
•

The New Cemetery is quite old. Are graves still available?
M
any choice lots and graves are available for purchase.
•
What makes this cemetery different from other cemeteries?
This Victorian Cemetery is designed to create a serene park-like atmosphere,

with curving road ways, tree lined avenues and landscaped vistas –

a place of

gentle tranquility.
•
How does someone go about selecting a location and purchasing a
grave
for a loved one?

Interested parties should contact our Community Relations Coordinator at 908-725-871.
A tour of the cemetery may be provided to assist in the selection of a grave site.
•
Are prices comparable to other cemeteries in the area?

Yes. Grave prices are available upon request by calling 908-725-1871, or by email.
•
What are the cemetery's responsibilities after the purchase of a grave?

To prepare a deed for the plot owner.
T
o open and close the grave when needed.

To maintain the grave and burial records.
•
May I purchase a monument from the cemetery?

The cemetery is not permitted to sell monuments, but can provide information on

monument vendors.
•
Are there any rules about the types or sizes of memorial headstones?
Appropriate materials, as determined by the cemetery, may be placed on plots.

Size guidelines of memorials are available at the cemetery office.
---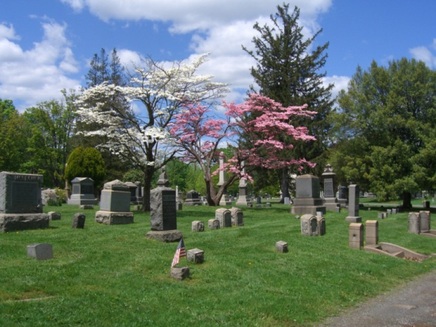 ---
---
192 South Bridge Street, Somerville, New Jersey 08876 908-725-1871